Today our new course "Reti Opening Mastermind" by IM Milovan Ratkovic is released. The Reti is a complete system for White allowing you to play simple move-orders and get great positions no matter what Black does. Violating the traditional opening principles of the time, Reti played 1.Nf3 and then 2.c4, fianchettoed both bishops and sought to control the center from a distance.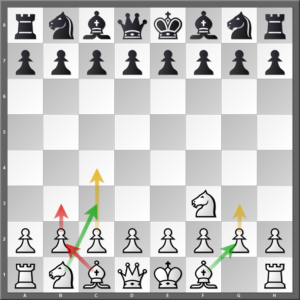 In this 10-hour course, IM Ratkovic completely explains all of the lines and plans you'll need to make it your main weapon. If you are tired of the drudgery of learning e4/d4 theory and want to just smash opponents with superior UNDERSTANDING… this is the opening for you. Legends like Vladimir Kramnik became world champion playing 1.Nf3 alone for decades.
Special Offers
To celebrate the successful launch of this course, we're providing you with a flat 50% OFF. Use coupon "reti50" and you will save about a huge $65 USD. This is a limited-period offer and will be valid only till Tuesday, 17 November (inclusive). If you don't know how to use a coupon, please see here.
Note: This course was created by our partner 'The Chess World'. We only choose what's best for your improvement.
We have also published the twelfth chapter from the course, where IM Ratkovic explains how to play when Black accepts the pawn after 1.Nf3 d5 2.c4 dxc4. It is very unusual and here White cannot focus on fianchettoing the bishop, but the main focus will be to take the pawn back. Watch the video lesson below:
&bnbsp;